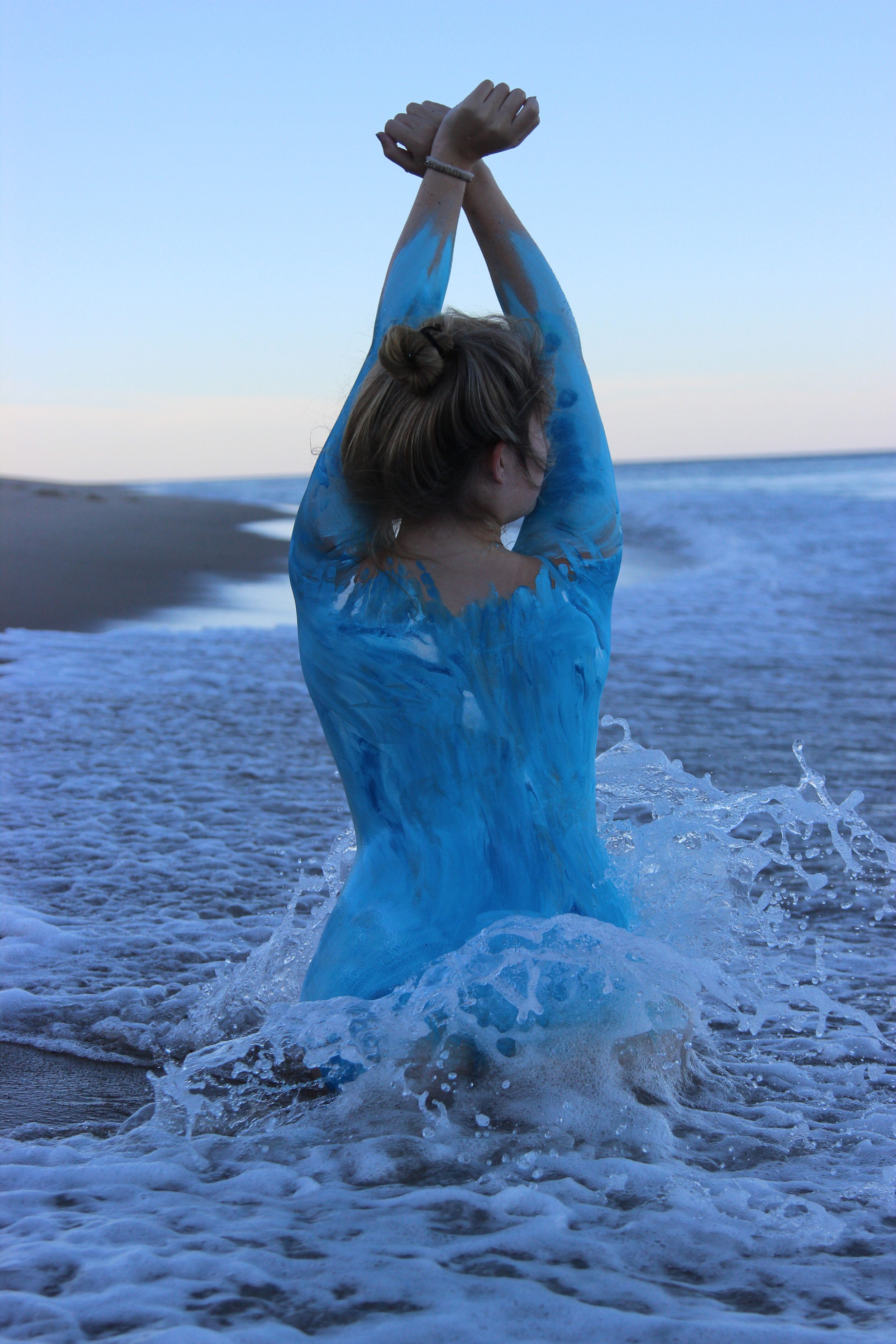 Once again, the process of publishing NOW has been one of growth. I am constantly inspired by the individuals who make this publication possible and I hope that this issue speaks to the exploration of the uniquely inspired individual that became my mission this year.
Determined to teach me how to sew, my grandmother, Tutu, sat with me at her kitchen counter for hours that Sunday morning. Her ancient, robin egg blue Singer, miles of colorful threads, and a patchwork of unique fabrics lay before us supplying us with endless possibilities. The first seams were never straight, the stitches went wherever they pleased, and the hems were uneven. Ten years ago, I had little to no understanding of sewing, nevermind fashion, but things began to change after numerous weekends guided by my grandmother's patient knowledge ...
Somewhere between the frustrating Sundays spent untangling knots of misguided thread and phone calls with my grandmother about our next project, I developed a sincere interest and pride in what I was doing. I was introduced to and immersed in an atmosphere in which I felt entirely at peace. I was comforted by the hum of the machines and quiet clipping of threads and fabric that surrounded me in my then high school classroom setting. My interest in the class and my work deepened as we were assigned more projects. However, it wasn't until the end of my freshman year of high school that I fully realized how my love for fashion had consumed me. With the wisdom of my grandmother buzzing in my head, and the guidance of my trusted teacher, I crossed the boundaries of my comfort zone.
As my projects and I mature, I stitch every seam with the same devotion and attention to detail that Tutu taught me. From her, I did not just learn how to sew, but how to showcase a unique part of myself that I can be proud of. No matter the garment, what I hope to be a constant in all of my work is a clear devotion to quality and elegance. In my most current work, I harken back to the days spent with my grandmother and the Singer, letting what I learned when I was younger cast the shadows that define me now.
This issue of NOW is special in its sophomore edition for multiple reasons. It is entirely inspired by the love and energy of my grandmother, Joanne "Tutu" Bergquist , who is responsible for my love and devotion to fashion. The Sunday mornings spent with her as described above led me to where I am today, combining my passions for fashion design and journalism into this publication. With her guiding spirit, this issue of NOW showcases college fashion at its finest, featuring the syles of unique individuals and celebrating the differences that make style so dynamic.
Enjoy and stay stylish!